1. What you need to know about delays, cancellations and missing baggage
Find out what you should do, and what your rights are if:
Peak travel times: Tips to ensure the airline boards you on your flight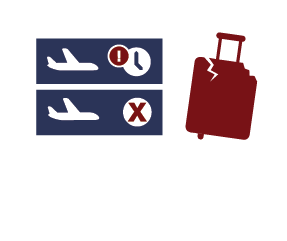 2. Check in early
When available, check in on-line up to 24 hours in advance of your flight. Arrive at the airport early, especially during peak travel periods or during certain events that may result in airport congestion or longer passenger processing times, for example the screening of passengers due to the COVID-19 pandemic. Check your airline's tariff for the applicable deadlines.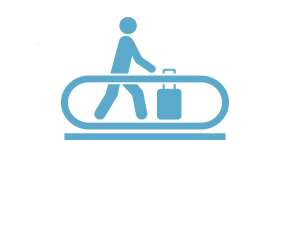 3. Know the rules and restrictions of your ticket
Most discounted tickets are non-refundable and cannot be changed without penalties. Be sure to carefully read the rules, in particular those related to check-in, advance seat selection, baggage fees and penalties. The tariff is the part of your ticket that is the contract between you and the airline – it covers your rights and obligations as a passenger and your airline's responsibilities to you. You can find a copy on the airline's website or by contacting the airline's customer service department.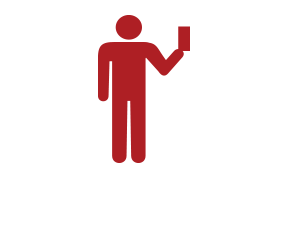 4. Know your airline's baggage rules and limits
Each airline sets out its own limits for the weight and number of carry-on and checked bags. You must submit a claim in writing with your airline within seven days of receipt of your baggage if it is damaged. If your baggage is delayed and you are travelling on an international itinerary, you must submit a claim in writing with your airline within 21 days after receiving your baggage. If your baggage is delayed and you are travelling on a domestic itinerary, you should submit a claim in writing as soon as possible with your airline and no later than the time limit found in the terms and conditions applicable to your ticket. You should also submit a claim in writing as soon as possible for baggage which is potentially lost. Speak with an airline representative or check your airline's tariff for its baggage rules and allowances.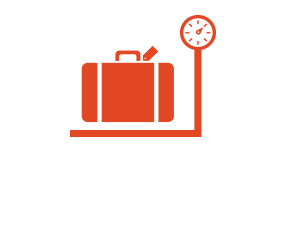 5. Call ahead
From carrying pets to sports equipment and musical instruments, to dietary restrictions, medical conditions and disability-related needs, most airlines require from 48 to 72 hours' notice or more to accommodate special requests. Please contact your airline's customer service department to find out about their terms and conditions of carriage.
6. Pack smart
Include your contact information and your destination contact information inside each piece of baggage. Always carry essential and valuable items with you on board: your passport, identification and return tickets; medicines and medical devices; money, jewelry and electronic equipment; and essential overnight items. Consult the Canadian Air Transport Security Authority (CATSA) for a detailed list of what you can bring in your carry-on or checked baggage.
7. Be sure to have all of your travel documents
It's your responsibility to have the proper travel documents to travel within Canada, to enter a foreign country or to return to Canada. All Canadian travellers, including children, must have their own passport. Consult the diplomatic mission of each country you intend to visit for its entry requirements. Air passengers must also have proof that they meet any travel requirements related to COVID-19. There may also be additional passenger health screening required before departure or upon arrival at destination. For more information, please consult Transport Canada's website and Travel.gc.ca or the Canada Border Services Agency's website.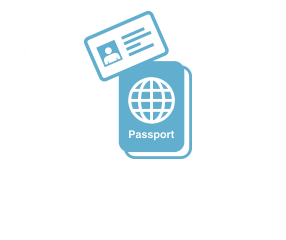 8. Consider insurance when you travel
Consider including protection against baggage loss, delay, damage or theft, trip cancellation or interruption, personal injury or death, as well as sufficient medical coverage.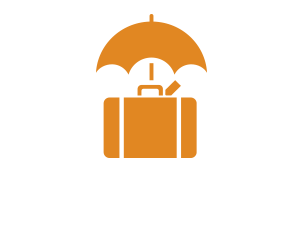 9. Don't miss your flight
When available, pre-select your seat in advance of departure. Confirm your return flight at least 72 hours in advance. Monitor your points of contact for airline notifications of departure time changes and cancellations. Check your flight's status at least 24 hours before departure and before leaving for the airport.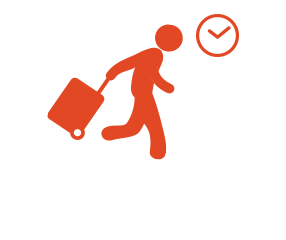 10. In case of a flight disruption, the CTA website provides helpful information
Consult the CTA's notice regarding
Flight Delays and Cancellations
Labour disputes
Cessation of operations
Catastrophes
11. Need more travel help?
Visit Travel.gc.ca for Information on how to have a safe and enjoyable journey whether you are travelling in Canada or abroad.